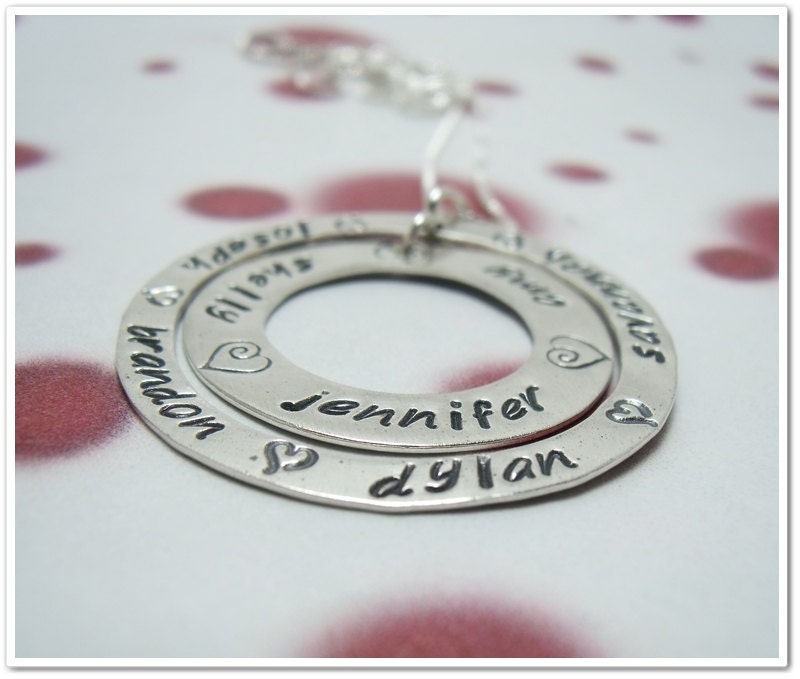 This gorgeous double washer necklace is perfect for a Mom or Grandmother with a large family or if you just have a lot to say :) Made with thick sterling silver and available in a smooth or hammered finish. Washers hang from your choice of chain.
Outer washer measures 1 1/4" and has a 1" cut out center. The second washer, which hangs inside, measures 1" with a 5/8" cut out center.
Shop this and many other personalized gifts for Mom online at http://CharitableCreationsJewelry.com
Click Here to Visit My Etsy Shop!